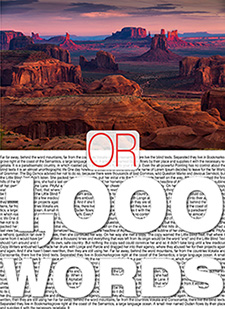 When it was first said, "A picture is worth a thousand words" in 1927, marketers have known that a picture can often help convey the meaning of a complex idea more effectively than a wordy description. For example, an infographic such as a chart or diagram can be used to represent information or data. While the words on your website are important, so are images. Used effectively, images help drive more visitors to your website, promote social sharing, and increase the number of visitors who complete a contact form. Photographs, infographics, cartoons, GIFs, videos, and screenshots can all be used as visuals.
Research shows that websites with images get more views. Pictures act as storytellers, allowing visitors to visualize your firm and its services. They capture the readers' attention quickly and help them recall the visit later. Other benefits include:
Search engines benefits—you'll show up more frequently in the results.
Websites with images get more clicks.
Website images fuel social media—pages with pictures are shared more often.
Your website consists of many sections, including profile pages of the firm's lawyers. If your firm doesn't have a website, the profile page on the SBM Member Directory can serve for your promotion. Profile pages are the second most visited pages on your site. The consumer clicking on the page is seeking an answer to a legal problem. They are anxious and want someone they can trust. Your photo presents an opportunity to show potential clients that you are easy to talk to.
How can a photo show that you are approachable? Here are some tips:
Rather than using a standard studio background, go outside and use natural light. Standing is stronger than sitting, which can look passive unless you're sitting with a client.
Use settings that reflect your practice area. It could be your office or another building that suggests your niche market such as the courthouse (litigator), library (researcher), or a building with solar panels (environmental law).
Avoid any setting that denotes a holiday or season if you plan to keep it up for a long period of time.
Color tells a tale. Use red, black, and white to convey power; for example, wear a black suit, white shirt, or red tie or scarf. Elder law your niche? Use pastel colors. Environmental lawyers could turn to earth tones.
Add a personal touch—include the signage of your firm or show the members of your firm participating at a community event.
As you can see, images play an important role in website and profile creation. They can set the tone for your website, catch a readers' attention, encourage them to stay on your site for further exploration, and follow your calls to action by completing a form or asking for your business.

After years practicing law, Roberta Gubbins served as editor of the Ingham County Legal News. Since leaving the paper, she provides legal content writing for lawyers. She is editor of The Mentor, the SBM Master Lawyers newsletter. Writing as Alexandra Hawthorne, she published a cozy mystery, Murder One in Midvale Corners.